The materials used for the construction of a structure determine the strength and quality of that structure.
The history of construction materials dates back to when primitive men used the available twigs and stones to build homes to protect themselves from wildlife. Now, as the world has progressed, the materials used for construction have come a long way.
The variety of construction materials available in today's market will make you capable of designing the building you desire.
In this article, we list 14 building construction materials of different qualities. When you design a building next time, this article will help you decide what material to choose from the vast sea of construction materials available in the market.
Essential Building Construction Materials
1. TMT Steel Bars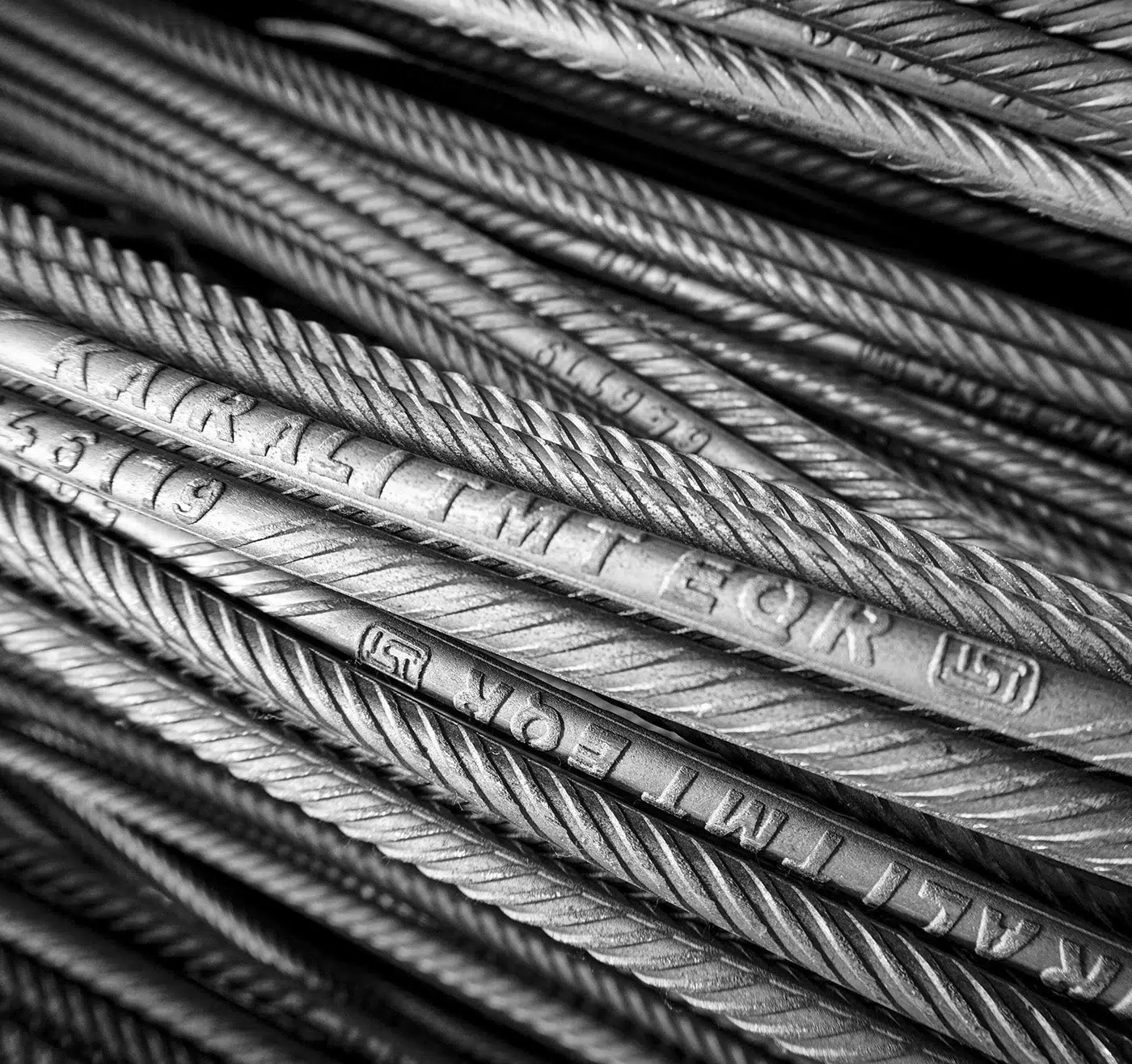 Thermo Mechanically Treated Steel Bars (TMT Steel Bars are strong steel bars used to build the structure of buildings.
They offer a great combination of malleability and ductility for buildings and provide protection even during seismic activities.
TMT Steel Bars are available in different grades like Fe 500, Fe 550, Fe 550D, Fe 550 XD, and more, and all vary in strength, flexibility, and elongation properties.
Advantages of TMT Steel Bars
High tensile strength, making them suitable for heavy building structures
Can withstand harsh environmental conditions
Excellent resistance to corrosion
Impressive weldability and bendability
Superior ductility, allowing structures to resist earthquakes
Highly cost-effective because they require less maintenance and replacement over time.
Good thermal resistance, making them suitable for high-tempered areas.
Applications of TMT Steel Bars
Structural framework of buildings
Bridges
Dams
Industrial structures
Highways and flyovers
Earthquake-prone areas
Underground structures like metro stations and tunnels
2. Aerated Concrete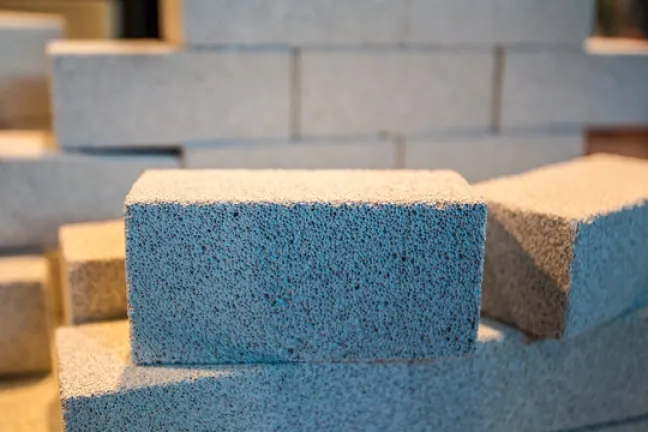 Aerated concrete is a lightweight precast concrete building material. It is made by introducing air into a slurry composed of Portland cement and fine aggregate.
It is manufactured in factories where it is moulded into blocks ready to be used for masonry.
These blocks contain about 80% of the air. Hence they are 80% less in weight than conventional concrete blocks.
Advantages of Aerated Concrete
Significantly lighter than traditional concrete
Provides excellent thermal insulation
Highly fire-resistant
Offers good sound insulation
Reduces energy costs associated with heating and cooling.
Uses less raw material and energy
Applications of Aerated Concrete
Interior and exterior walls
Floors and roofs
Firewalls
Sound barriers
Prefabricated panel
Also read: 7 Advanced Construction Techniques
3. Compressed Stabilized Earth Blocks (CSEB)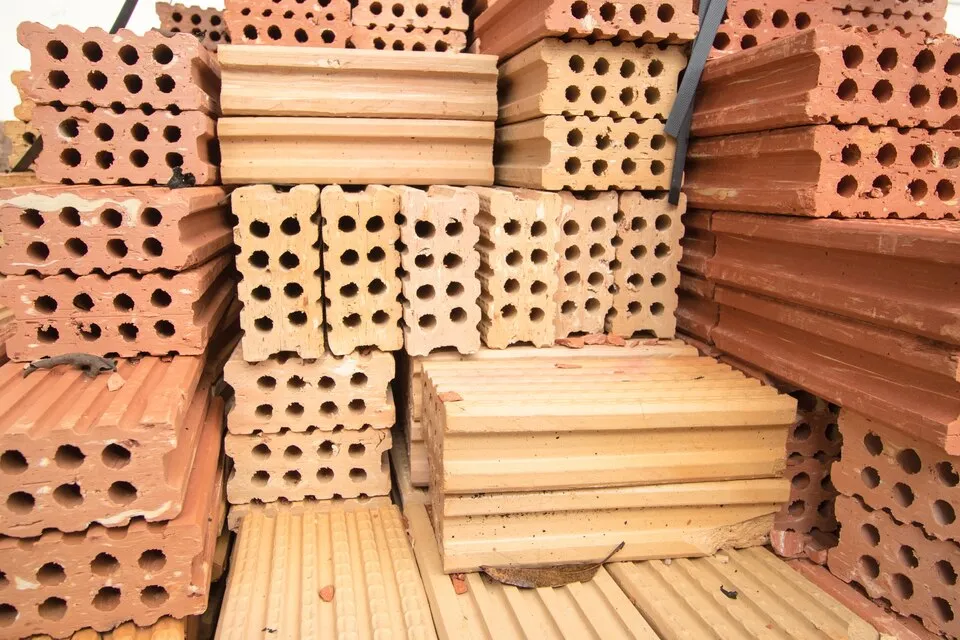 Compressed Stabilized Earth Blocks (CSEB) are building blocks made of soil, aggregate, and water and stabilized with Portland cement or lime.
It is made by mixing all the components mechanically pressing them in a steel press, and then laying them out to dry.
Advantages of CSEB
Made from locally available materials like soil, reducing the environmental impact.
Cheaper than many traditional building materials
Highly durable and can withstand harsh weather conditions.
Excellent thermal insulation properties
Extremely versatile
Easy to handle and build with
Emits significantly less carbon dioxide during production
Require minimal maintenance over time.
Applications of CSEB
Residential Buildings
Commercial Buildings
Retaining Walls
Schools and Community Centers
Eco-Tourism Facilities
4. Bamboo
Bamboo is one of the most underrated, robust, and versatile materials in the world. It has been used for decades to build everything from homes to bridges.
In recent years, bamboo has become a popular choice for construction due to its many benefits.
Bamboo is strong, sustainable, and stylish. It is also an excellent choice for construction because it is easy to work with and install.
Advantages of Bamboo
A sustainable and renewable source of construction material
Has high tensile strength
Provides excellent flexibility
Cheaper when compared with other traditional materials like wood
Absorbs carbon dioxide as it grows, helping to reduce greenhouse gas emissions
Can last for many years
It's lightweight and, hence, easy to transport and handle
Provides natural insulation
Can decompose naturally, reducing waste and environmental impact
Applications of Bamboo
Residential Buildings
Scaffolding
Small to Medium-sized Bridges
Furniture
Flooring
Roofing
Wall Panels
Fencing
Eco-tourism facilities
Garden Structures
5. Glass
As you know, Glass is a very versatile material with a range of benefits for construction. It is solid and durable, making it an ideal material for windows and doors.
In modern construction, glass is one of the widely chosen materials since it provides superb utility and helps in uplifting the aesthetics of a building.
Advantages of Glass
Allows natural light to penetrate buildings
Enhances the aesthetic appeal of a building
Available in various types, colours, and textures
Certain types of glass, like double-glazed or low-E glass, offer excellent thermal insulation
Acoustic glass can provide effective sound insulation
Can last for years without losing its aesthetic appeal if maintained well.
Easy to clean and maintain
Some types of glass can be recycled
Tinted or reflective glass can help control solar heat gain
Applications of Glass
Building Facades
Windows
Doors
Partitions
Skylights
Flooring
Display Cases
Aquariums
6. Bricks
Bricks are another material that's one of the most seen in the construction industry.
It's also one of the oldest and most traditional construction materials, valued for its durability, strength, and thermal properties.
Advantages of Bricks
Long-lasting durability
It's fire-resistant and can help to prevent the spread of fires
Excellent thermal insulation properties
Good sound insulation
Requires very little maintenance over time
Offer timeless aesthetics
Can often be recycled at the end of their life
Not susceptible to termites or other pests.
Can withstand extreme weather conditions
Available in a variety of colours and finishes
Applications of Bricks
Residential Buildings
Commercial Buildings
Retaining Walls
Pavements and Pathways
Fireplaces and Chimneys
Garden Walls
Historical Restoration
7. Cement
Cement is a binding material used in conjunction with aggregates to create concrete, one of the most fundamental materials in construction.
Advantages of Cement
Serves as a strong binding agent that holds other construction materials together
You can use it in a variety of applications
They have long-lasting durability and resistance to wear and tear
Highly fire-resistant
Can withstand heavy rain, extreme heat, and freezing temperatures
High compressive strength
Low maintenance
Have good resistance to most common chemicals
Applications of Cement
Foundations
Walls
Floors
Roads
Bridges
Dams
Paving
Retaining Walls
Concrete Slabs
Also read: Types of Slabs in Construction
8. Wood
Here is yet another one of the most seen and heard construction materials.
Needless to say, wood is a natural and versatile material that has been used in construction since ancient times.
Advantages of Wood
It's a renewable resource
Can be cut and shaped into numerous sizes and styles
Has a natural beauty that can enhance the aesthetic appeal
Has natural insulation properties
Provides excellent structural strength
Has good sound absorption properties
Helps absorb CO2 from the atmosphere
It can decompose naturally, reducing waste and environmental impact
Applications of Wood
Furniture
Flooring
Roofing
Decks and Patios
Fencing
Scaffolding
Doors and Windows
Boat Building
Cabinetry
9. Clay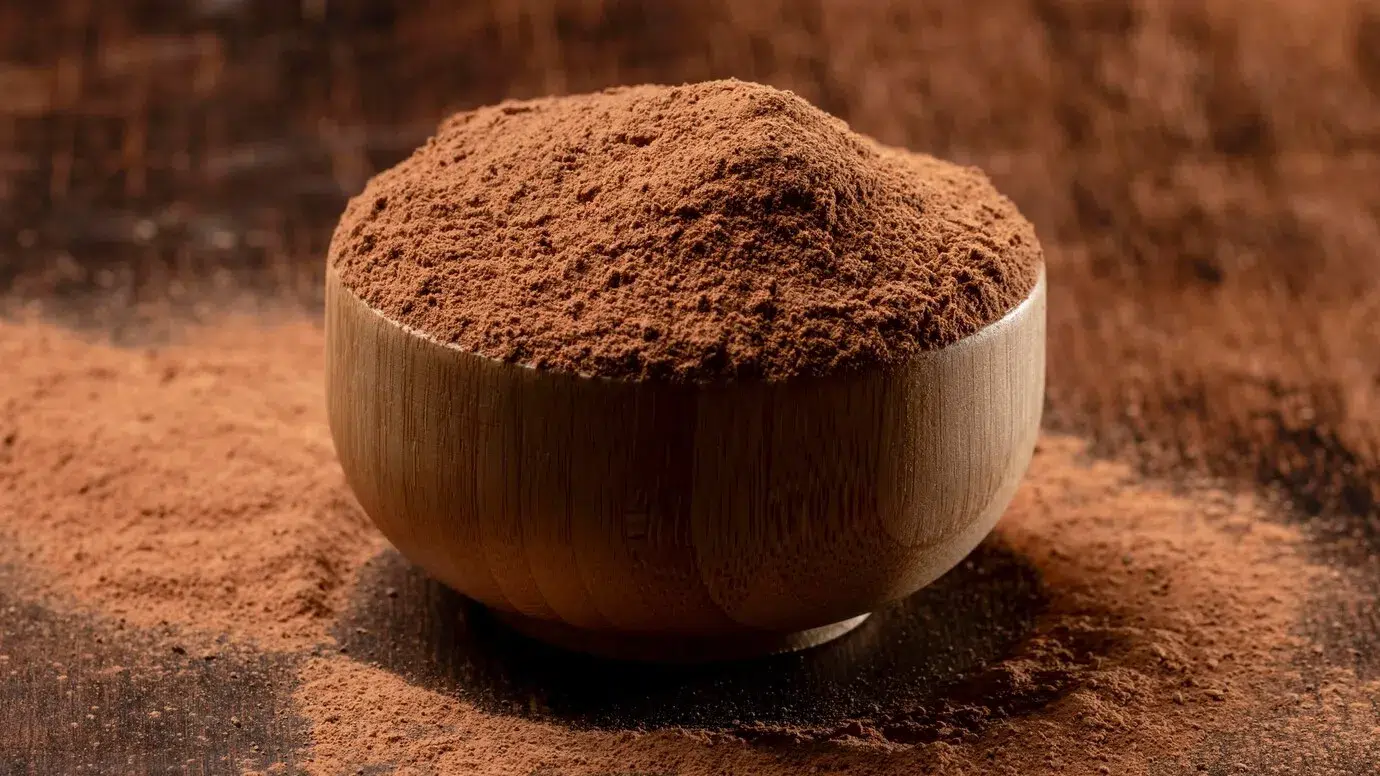 Clay is another natural material that's been used in construction for centuries, particularly in the form of bricks and tiles.
Advantages of Clay
It's a naturally occurring material
Has excellent thermal properties
Can last long
Highly fire-resistant
Easy and low maintenance over time
Provides good sound insulation
Offers a natural aesthetic that can enhance the visual appeal of a building
Can suck out moisture
Applications of Clay
Bricks
Tiles
Sculptures
Insulation
Fireplaces and Ovens
Landscaping
10. Coarse Aggregates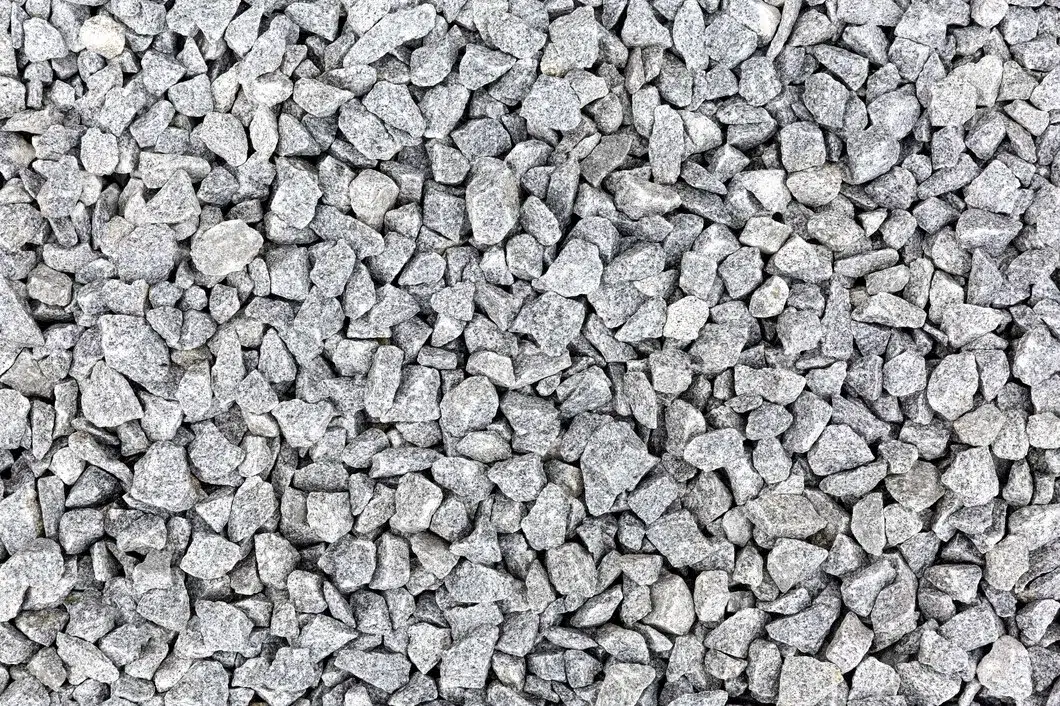 Coarse aggregates are materials like gravel or crushed stone that are used with a binder such as cement or bitumen to form concrete or asphalt respectively.
Advantages of Coarse Aggregates
Contribute to the strength of concrete and asphalt
They are highly durable and resistant to weathering
They are widely available
Provide stability to roads and prevent deformation under heavy traffic
Have good thermal insulation properties, which can help regulate temperature within a structure
They can absorb sound, contributing to noise reduction in construction
Applications of Coarse Aggregates
Concrete Production
Road Construction
Building Foundations
Landscaping
Drainage Systems
Bridges and Dams
11. Metal Sheets
Metal sheets, made from materials like steel, aluminium, or copper, are versatile construction materials.
Advantages of Metal Sheets
Highly durable and resistant to many forms of damage
Used widely from roofing to siding
Requires little maintenance
It's non-combustible and highly fire-resistant
Can withstand heavy rain, strong winds, and extreme temperatures.
It's highly recyclable
Relatively lightweight compared to other materials
High strength-to-weight ratio
Applications of Metal Sheets
Roofing
Siding
Interior Walls
Ceilings
Fencing
Facades
Solar Panels
12. Gypsum Board
Gypsum board, commonly known as drywall, is a lightweight, fire-resistant panel used primarily for interior walls and ceilings.
Advantages of Gypsum Board
Its lightweight nature makes it easy to install
Can help slow the spread of fires
Helps reduce noise transfer between rooms
Provides a smooth, seamless surface ideal for painting, wallpapering, or other finishing treatments
Comes in various sizes and types to suit different needs
Its insulating properties can help improve a building's energy efficiency
Applications of Gypsum Board
Interior Walls
Ceilings
Partitions
Soundproofing
Fire-Rated Walls
13. Tiles
Tiles are a versatile and durable material commonly used for flooring, walls, and other surfaces, known for their easy maintenance, variety of designs, and resistance to moisture.
Advantages of Tiles
Highly durable and can withstand heavy foot traffic
Easy to clean and maintain
Resistant to water and humidity
Available in different styles and textures
Can last for many years without needing replacement
If one tile incurs damage, you can simply replace it with another one
Applications of Tiles
Flooring
Walls
Backsplashes
Countertops
Shower walls
Outdoor Spaces
14. Stone
Stone is a naturally occurring, durable material used in construction for various purposes such as building walls, paving, and decorative elements due to its aesthetic appeal, strength, and longevity.
Advantages of Stone
Extremely durable, and hence ideal for exterior applications
Can enhance the visual appeal of any building or landscape
Offers a wide range of design possibilities
Excellent compressive strength
Resistant to damage from pests and rot
Stone is non-combustible and highly fire-resistant
Can absorb heat during the day and release it at night
Applications of Stone
Building Construction
Paving
Retaining Walls:
Fireplaces
Monuments
Flooring
Conclusion
The choice of construction materials can significantly influence the durability, aesthetic appeal, cost-effectiveness, and environmental impact of a building project. Materials like TMT steel bars, bricks, cement, wood, clay, coarse aggregates, metal sheets, gypsum board, tiles, and stone each offer unique advantages and can be used in a variety of applications. From residential and commercial buildings to roads, bridges, and decorative features, these materials play a crucial role in shaping our built environment.